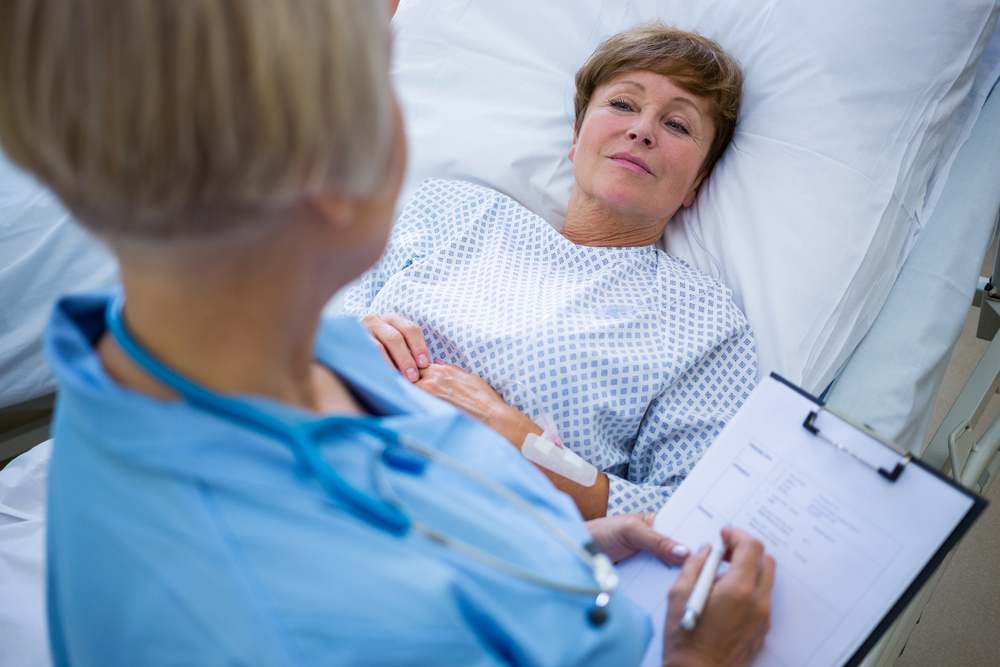 The healthcare market has undergone countless changes over the past ten years, with the transition from paper charting to electronic medical records to emerging best-practices being incorporated into everyday patient care. One of the biggest changes affecting nurses, however, is the shift towards patient satisfaction ratings affecting the amount of reimbursement from The Centers for Medicare and Medicaid (CMS) for services provided. If you work on an inpatient unit or in a hospital setting you may have heard of a relatively new patient survey known as the HCAHPS. This abbreviation stands for Hospital Consumer Assessment of Healthcare Providers and Systems. This is a survey that is administered to randomly selected patients after discharge, asking them to rate the services provided. The items they are asked to rate range from nurse and doctor communication quality, to the quality of the food provided, and even an overall rating of the hospital experience! They are asked to choose from the following responses: Never, Sometimes, Usually or Always. An example of a question HCAHPS may ask is "During this stay at the hospital, how often did your nurse listen carefully to you?" Naturally, the best answer the patient can give is "always," and it is the only answer that meets CMS standards for reimbursement. Furthermore, each hospital's HCAHPS results are displayed for public records so that patients can make an informed choice when they select a hospital in which to receive treatment!
With this satisfaction-driven market, hospitals are taking these survey results seriously and employing various methods to ensure that high standards are met in providing patient care. Here are a few tips and tricks to help you provide nursing care that will strongly warrant an "always" response if your patient is chosen to receive an HCAHPS survey:
1

Communicate clearly and often!

Patients like to be kept in-the-know when it comes to their care. Check in with your patients frequently throughout your shift. If your organization utilizes a dry erase board to provide information to each patient, be sure to fill it out at the start of your shift and keep it updated. Many of the questions posed to patients by HCAHPS center around experiences with understanding their plan of care and receiving satisfactory communication, so the more you make yourself available, the better the scores will be.


Active listening is an indispensable part of communication

2

Educate, educate, educate!

There are countless opportunities to educate your patients throughout the course of even one nursing shift. New medications, procedures, laboratory studies, and even disease process are all areas where education will improve a patient's experience. This is especially true of the discharge process, as this is an area that HCAHPS likes to focus on. Be sure to go over areas such as medication side effects and contraindications, as these are specific questions that are always asked of patients.


Ineffective discharge process can easily spoil the impression from the hospital stay

3

Be cognizant of cleanliness and noise level.

One of the most frequent patient complaints related to the hospital environment are that their rooms were not always clean, and the noise level exceeded what they deemed appropriate. To achieve optimal scores, it is important for nurses to be cognizant of the volume at which they speak in the hallways. Other tips to reduce noise include taking phone calls away from patient rooms, fixing squeaky wheelchairs or stretchers, and even turning down the volume on alarms (although this should be done at the discretion of your healthcare organization's policies, of course). To improve patient perception of cleanliness, practice good hand hygiene in front of the patient, assure that dietary trays are picked up in a timely manner, and dispose of any trash (such as packaging from medications or supplies) as soon as possible. Here are some more ideas how to reduce noise level in the hospital:
Increased patient satisfaction leads to higher HCAHPS scores, which in turn produces better reimbursement for a hospital organization. Here is some interesting data about the connection of staff engagement and the HCAHPS scores:
Receiving the maximum reimbursement enables a healthcare organization to continue to grow and expand, also leading to more funding for wage increases and improved equipment and facilities. The pride you take in the care you provide is evident to the patients you service, and will be reflected in the way they respond to their survey. Utilizing the above three strategies is a great place to start and will certainly help you achieve the best scores yet.